Send Job to XiP via Local Area Network
Once the print job has been saved, you can send it to your XiP printer if it is connected via WiFi or Ethernet. Use the green "Send To Printer" button to get the process started.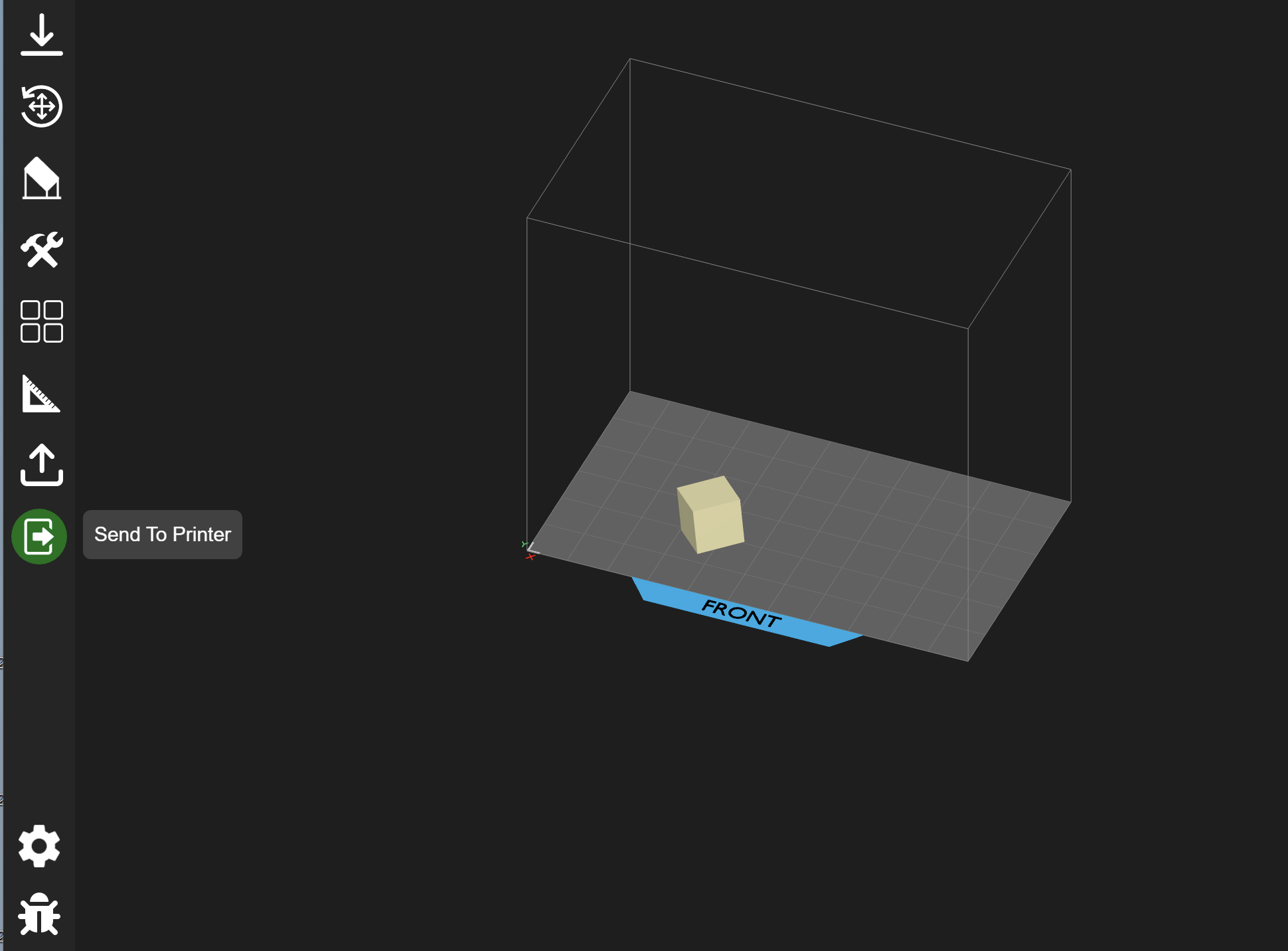 In the Send to Printer dialogue box, use the Select Job button to locate the print job file on your computer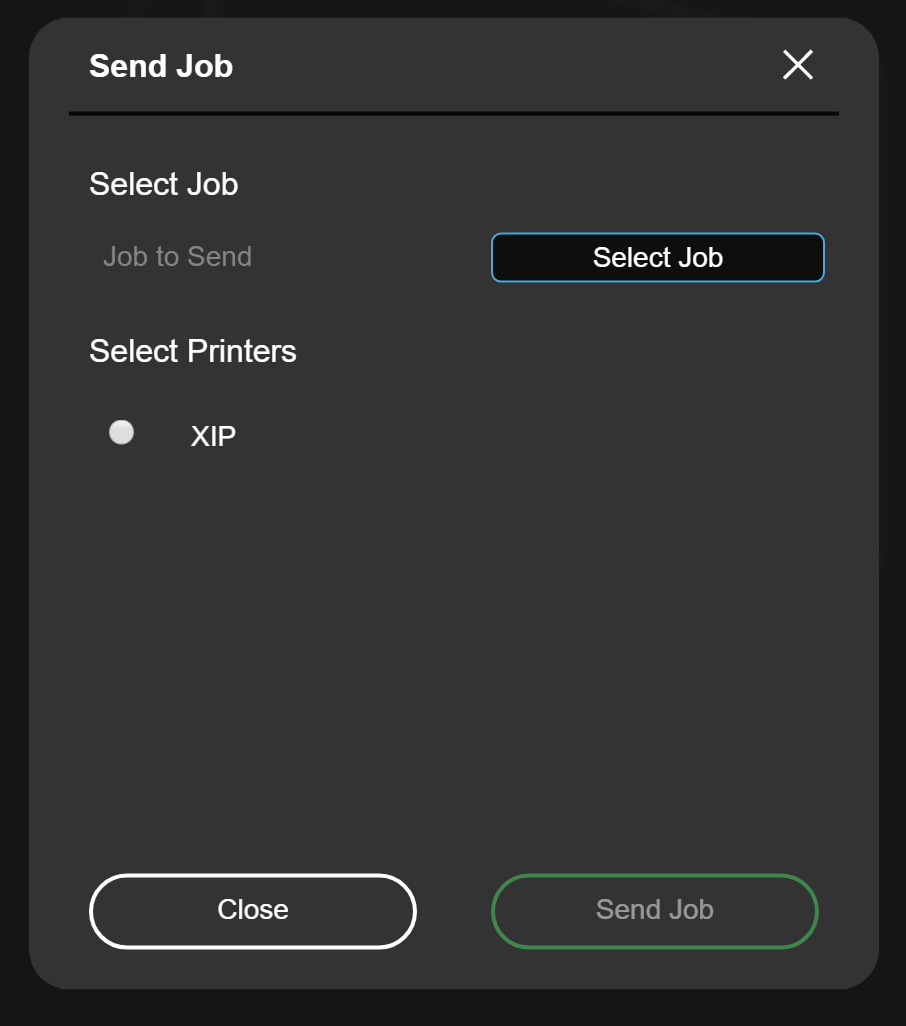 If the printer is connected via WiFi or Ethernet, the printer should be seen as available in this window. Select the connected XiP printer, and click the "Send Job" button. Follow the subsequent prompts to get the print job started.
Send Job to XiP via USB
If unable to connect via WiFi or Ethernet, a print job can also be transferred via a USB drive. The USB drive should be formatted as FAT32 for the manual transfer. To do so, use the following steps:
Plug USB drive into computer and ensure that the drive can be seen in a File Explorer window
Return to NexaX and set up your print file
Once model is set up with supports and orientation, click on the Save menu in the left hand toolbar of NexaX
From the Save Menu, choose "Save Job" and name the file (file generation can take several minutes if the model has a large amount of layers)
Once the file export is complete, minimize NexaX and use File Explorer to find the file and copy it over to the USB drive
When the file finishes copying over to the drive, navigate to the file on the USB drive and drag and drop the .nxa file out of the job folder and into the root of the USB drive (this allows the printer to see the file and display it on the touchscreen UI)
Eject the USB drive and remove from the computer
Plug the USB drive into the port on the left hand side of the printer and wait ~30 seconds to allow the printer to read the drive
On the touchscreen UI of the printer, choose Print > USB and choose your file from the list of print jobs available on the drive. Follow the prompts on the touchscreen to start the print
Updated